CONCERT RELEASE 2006
* STING at Romsdalsmuseet on July 19.
* JOSHUA REDMAN is "Artist in Residence" performing with Trondheim Jazzorkester and Bugge Wesseltoft New Conception in Jazz.
*

McCoy Tyner Septet

celebrates the record label Impulse! Records at the 2006 Moldejazz opening concert in Bjørnsonhuset.
*

Trio Beyond

(
Jack DeJohnette, John Scofield and Larry Goldings) remember drum legend Tony Williams.
* TAKE 6 presents a-cappella gospel and jazz in Molde Domkirke



STING - Broken Music Tour 2006

Romsdalsmuseet, Wednesday July 19 at 18.00 (doors open at 16.00)

STING has remained at the forefront of the public consciousness for 4 decades and has written some of the most enduring songs of our time, a talent perfectly showcased by his last record "Sacred Love," released to both critical and commercial success.
The Broken Music Tour is a stripped down & raw rock show with Sting joined by longtime bandmate Dominic Miller on guitar, in addition to Lyle Workman (Beck, Frank Black), also on guitar, and Abe Laboriel, Jr.
(Paul McCartney) on drums. In 2003, Sting published his memoirs, also entitled "Broken Music".
As a part of his Broken Music Tour 2006, Sting will be performing five shows in Scandinavia. The concerts will take place on July 15 at Rådhusparken, Århus (DK), July 17 at Koengen, Bergen (NO), July 19

at Moldejazz (NO), July 21 at Stockholm Jazz Festival (SWE) and July 22

at Pori Jazz Festival (FI).

JOSHUA REDMAN - ARTIST IN RESIDENCE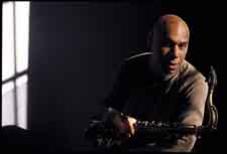 Bjørnsonhuset, Tuesday July 18 at 18.00:
Joshua Redman og Trondheim Jazzorkester
Other concerts and venues TBD.

Described by Pat Metheny as "the most important new musician in twenty years," Joshua Redman burst onto the international jazz scene in the early '90s while still in his early twenties.
Raised in the Bay Area of California and son of the great tenor saxophonist Dewey Redman, Joshua graduated from Harvard University and initially seemed headed toward studying law at Yale. However, after a brief stint with his father at the Village Vanguard in 1990, he won the 1991 Thelonious Monk International Jazz Saxophone competition, landed a recording contract with Warner Bros., and was soon on the cover of most jazz magazines. Redman went on to play with a broad swath of musicians, including Charlie Haden, Pat Metheny, Chick Corea, DJ Logic, the Rolling Stones and the Dave Matthews Band, testament to his eclectic musical interests. His first solo album Timeless Tales (For Changing Times) was released in 1998
Joshua Redman's most recent projects, the SFJAZZ Collective and the Elastic Band, have just completed successful tours this spring across North America and Europe. These groups demonstrate his mastery as bandleader, composer and player of both innovative and straight-ahead jazz. His eclectic style has been described as "new sound, old spirit".


The Story of Impulse!Records featuring The McCoy Tyner Septet

Bjørnsonhuset Monday July 17 at 18.00

Between 1960 and 1974, Impulse! Records consistently lived up to its motto "The New Wave In Jazz," capturing cutting-edge sounds by many of the era's most adventurous artists including: John Coltrane, Charles Mingus, McCoy Tyner, Pharoah Sanders, and Coleman Hawkins. The year 2006 marks the 45th anniversary of the legendary orange-and-black record label, and in conjunction with the appearances of The McCoy Tyner Septet, Verve Music Group will release a series of Best Of Impulse CD collections, and author Ashley Kahn will publish his new book The House That Trane Built: The Story of Impulse Records (W.W. Norton & Co.).
Tyner's handpicked septet will perform many of the classics from the Impulse catalogue -- from Oliver Nelson's "Stolen Moments", Sonny Rollin's "Alfie" and Charles Mingus's "The Dancer" (from Black Saint & the Sinner Lady) to John Coltrane's "Africa" and "Resolution", to Pharoah Sanders's "The Creator Has a Master Plan." In addition, Bob Belden, the legendary producer, composer, and arranger, whose previous work resulted in two Grammy Awards for The McCoy Tyner Big Band, is composing/arranging the charts for this group which will reflect the music of the 60's era of the label.
The McCoy Tyner Septet will capture the spirit and sound of revolutionary artists in the midst of a revolutionary time.
McCoy Tyner piano, Nicholas Payton trp, Eric Alexander sax, Donald Harrison sax, Steve Turre trb, Eric Gravatt trommer and Charnett Moffett bass

TRIO BEYOND - Jack DeJohnette, John Scofield, Larry Goldings

Bjørnsonhuset Thursday July 20 at 18.00

Jack DeJohnette, known for his work with the Keith Jarret Trio, is one of our times undisputed drum virtuoso. His style of performing incorporates a wide range, from the most forceful druming to that of

hardly noticeable. John Scofield is one of the three greatest el-guitarists (alongside Bill Frisell and Pat Metheny) with a worldwide following of dedicated fans. Larry Goldings is considered a keeper of the Hammond-heritage of Jimmy Smith, Shirley Scott and Lonnie Smith.
The Trio Beyond started as Jack DeJohnette's tribute to Tony Williams, his predecessor behind the drums in the Miles Davis band. Williams played with Miles for six years (1963-1969) having had his debut in the Miles band at the tender age of 17. He also played a crucial role in developing the legendary Eric Dolphy recording Out To Lunch (1964). The following year he had his debut as a band leader with the record Life Time. Williams left Miles in 1969 and started the powertrio Lifetime with John McLaughlin guitar and Larry Young on organ. This is the trio format that has inspired Jack DeJohnette and Trio Beyond.
The powerjazz of Lifetime has had a powerful influence on music. And with a tribute from DeJohnette, Scofield and Goldings on stage, performing tunes from the enire career of Tony Williams, the stage is set for a memorable concert at Bjørnsonhuset.
Jack DeJohnette - drums, John Scofield - guitar, Larry Goldings - organ

Take 6

Molde Domkirke, Thursday July 20 at 18.00

The A-cappella group Take 6 has its roots in gospel, doowop, jazz and rhythm and blues. Since their debut in the late 80's, the group is one of the leading vocal ensambles of the world. Take 6 has won 8 Grammys, recorded with Ella Fitzgerald, Ray Charles, k.d. Lang and Branford Marsalis (to mention a few). They have toured the world numerous times and will release a new record "Feels Good" in March of 2006.
Alvin Chea, Cedric Dent, Joey Kibble, Mark Kibble, Claude V. Mc'Knight, David Thomas – all vocal