Norwegian artists added to the 2006 Moldejazz lineup.

Jazzmob, Trinity + Morten Quenild, The Core + Nils Olav Johansen, MoHa!, Wibutee, Christiansand String Swing Ensemble, Kristin Asbjørnsen "Spirituals", SubTrio and Trio De Janeiro is among the new names released for Moldejazz 2006. Additional artists include Exploding Customer, Shuffle Demons and NYNDK. Kings of Convenience and Elvira Nikolaisen end the festival at Romsdalsmuseet on Saturday July 23.
Kings of Convenience will do only two Norwegian concerts this summer, and one of the two is a concert at Moldejazz. Joining the band for this Saturday concert in Molde is the new Norwegian star Elvira Nikolaisen.

The international jazz talent award recipient Kjetil Møster will play a key role at the 2006 Moldejazz. Møster will debut his new sextet, participate with the band Trinity that is supplemented with pianist Morten Quenild as well, and perform with The Core along with guitarist Nils Olav Johansen.

Norwegian band Jazzmob has scored high with the critics on their new release "Infernal Machine". Jazzmob will take the spot of World Saxophone Quartet that has canceled their Europe Tour and subsequently the concert in Molde.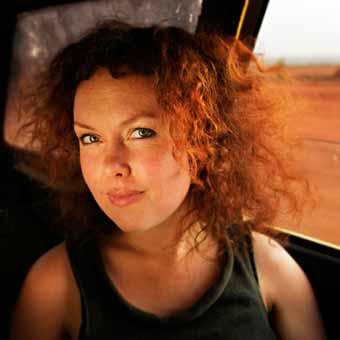 Kristin Asbjørnsen will present her new project "Spirituals" in Molde Domkirke.

Kristin inherited the extensive collection of spirituals from the Afro-American vocalist Ruth Reese in 1990. Through this collection, Kristin was introduced to a number of unfamiliar spirituals.

The new musical arrangement for this concert is both meditative and groovy. The foundation for the concert is rested on an inspirational triangle of music that spans form Blues from the South, West-African folk music as well as sacred meditative music.

Wibutee and Fiction Plane

Wibutee will present music from their new CD "Sweet Mental" at Kulturhuset. The band is known to fusion jazz, rock, pop and electronica in their own unique way. Wibutee creates a musical expression that is particularly exciting but also hard to categorize.



The band Fiction Plane will be the guests of Sting at Romsdalsmuseet on July 23. Joe Sumner of Fiction Plane is the son of the aforementioned Sting and additional tickets to this family affair will be available at the end of May 2006.



Tickets for Moldejazz is available at Billettservice (47) 815 33 133 or at www.moldejazz.no